Check out the list below and see what Commission you want from me, I can do a variety of things!
Fan Art Commissions have a 25% discount; calculate all the attributes in your Commission and then apply a 25% discount on that cumulative value!
For Example: If you want a Full Color Half-Body Pikachu and Charizard painting with a complex background and perhaps with the camera looking up at them it'd go like this:
$36 + $5 (Charizard) + $10 (Detailed Background) + $15 (Dynamic Perspective) then it'd equal to $66 but if you place a 25% discount, it'd equal to $49.50, saving you $16.50 bucks!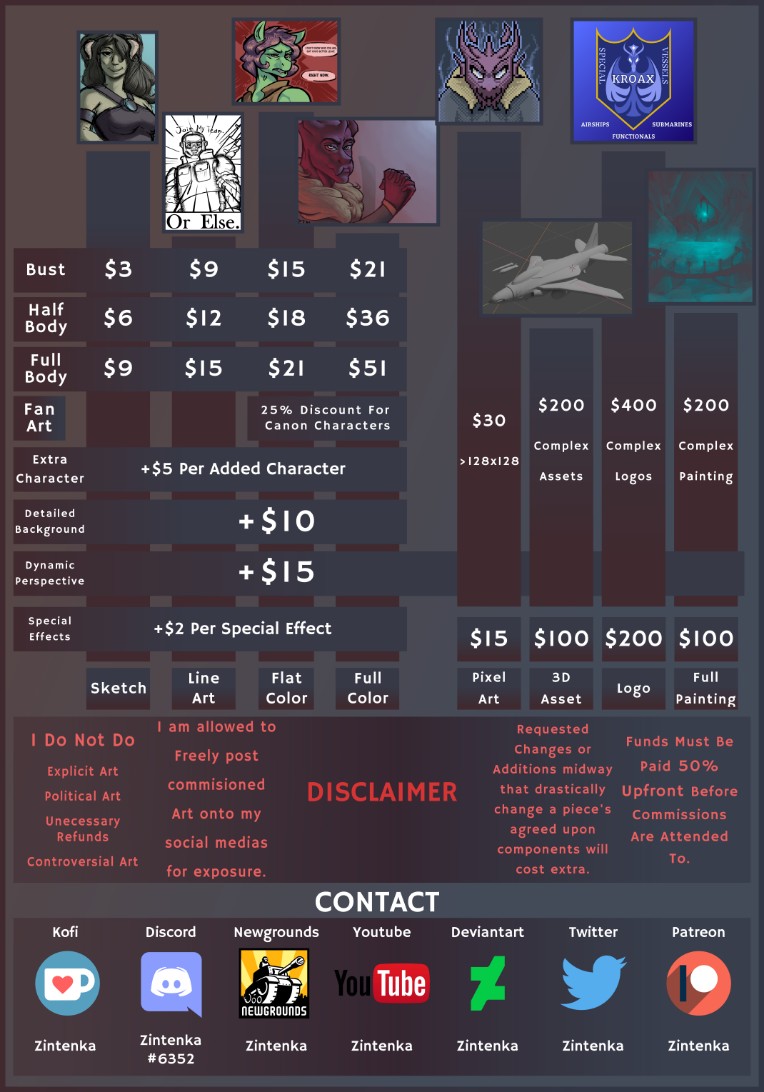 I personally prefer receiving messages via Discord, but I notice messages on other platforms very easily.